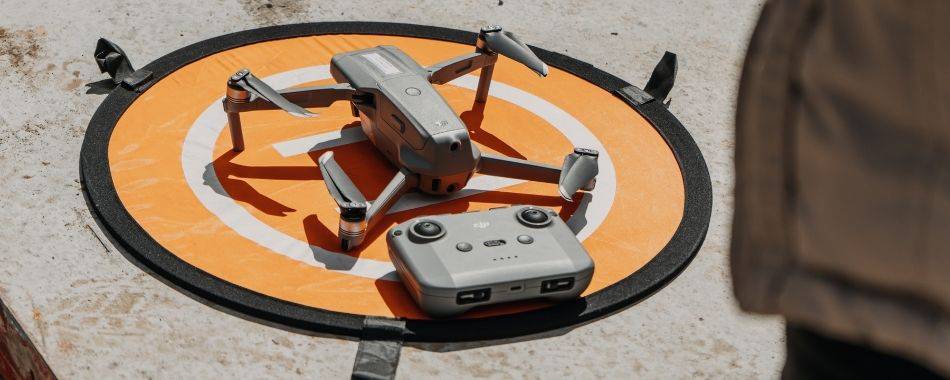 Drones are useful devices that open up another world of aerial photography. More and more people are using them, both as a hobby and for professional purposes. Once you master drone control, a drone will become your best friend. Those who want to learn to fly a drone are wondering how much money they need to set aside to begin this enthralling hobby. The total all-in cost depends on the drone and your needs, but be sure to plan a slightly larger budget than simply the sticker price of the drone.
You can expect flying a drone to cost about $350, a price that includes drone, registration, and accessories. This applies to drones for beginners, while if you need a better drone with more features, you should plan on spending around $500.
If you know what options you want from a drone and what you plan to do with it, it will be easier to determine how much it costs to fly. Keep reading to find out what you need to fly a drone and how much drones and essential equipment cost.
How Much Does It Cost to Fly a Drone?
When you want to fly a drone, remember that just buying a drone is not enough. Besides the drone, you will also need a few essential equipment items that every drone owner needs. The equipment will help you fly, and it is necessary for every drone owner.
There are various brands of drones, and their prices range from affordable to expensive. The same goes for equipment and various accessories used by both beginners and professionals.
Flying a drone will cost you $350-500 if you are a beginner and want to gain experience. However, if you want to do it more professionally, you will need a better drone and more equipment, so you may have to save up more money in order to get the essential equipment needed. In the next sections, you will find out how much you can expect drones and accessories to cost.
Don't forget that with any drone weighing over 0.55 lbs (250g), you must register it with the FAA. The cost to register your drone is $5, and takes less than 10 minutes.
Total all in cost you can expect to pay to get started with a drone.
| Item | Cost |
| --- | --- |
| Drone | $250 |
| Registration | $5 |
| Spare battery | $30 |
| Carrying case | $15 |
| Memory card | $15 |
| Spare propellers | $10 |
| Landing gear | $10 |
| Total All in Cost | $335 |
How Much Does a Drone Cost?
If you are new to the world of drones, you probably want a solid drone for an affordable price. You do not want something too expensive until you gain some experience. Which drone is best for you will depend on your needs. If you are a professional, you definitely want a good drone with a high-quality camera and other features. If you are a beginner, you can probably get by with a drone good enough to fly outside and take some photos.
When you choose a drone for yourself, do not think you should necessarily go straight for an expensive one. Higher price means quality, but you can get a good drone for a low price to suit your needs. If you are just getting started flying drones, I recommend that you buy a low-cost drone. There are toy drones for beginners that even cost $30 to learn how the drone functions and how the controls operate.
For aerial photography enthusiasts, you should consider drones in the $250 – $500 range. Those are decent drones that will take good aerial photos and serve you well. DJI drones are very popular, and you can get a decent DJI Tello drone within this price range. These drones are of high quality and will provide you with a unique experience. Of course, you can look for other brands and check what they offer.
When you decide to have an even better and more professional experience, you can always buy some professional and more expensive drones. But for beginners, it is better to stick to this budget and try your hand at drone flying and figure out how everything works.
Essential Accessories for a Drone
If you are planning to buy a drone, a whole different world of aerial photography and flying is about to open up to you. Before you actually buy your drone is a great time to get acquainted with the basic drone equipment that will make your flying easier and help you get the most out of your aircraft.
When you buy a drone, the first essential thing you need is a spare battery. Drone flight time is up to 30 minutes, and some drones cannot stay airborne for even that long. If you want to fly a drone for a long time and take pictures and videos, you will need an extra battery.
The battery prices depend on the drone, and some are more expensive because of their technology. You can find a battery for a DJI Drone for $20 – $200. It all depends on the type of drone, but let's say for a beginner drone, you will need to invest at least $30 in a battery.
The next thing you will need is a carrying case. Undoubtedly you will end up carrying your drone on a trip or hiking, and you need to protect it. I recommend you buy a nice hardshell case to protect your drone and remote. You can find an excellent case for as little as $15.
Most drones come with a memory card that is usually not so large, if it has one at all. If you plan to capture videos, you will need a larger memory card. You do not want to run out of space for files. Drones usually use microSD cards. Make sure to buy a high-capacity one. There are many brands of memory cards, and the usual price starts at $15.
The next accessory you will need the most is propellers. Every drone, even the basic model, comes with spare propellers. However, if you are a beginner, you will probably crash your drone into walls or trees.
Propellers are the first thing to damage because they are usually plastic. Flying a drone with broken propellers is a bad idea. That is why you need a spare set of propellers to prevent any problem. They are cheap, and you can get a set of propellers for only $10.
If you want to protect your drone from snow, dirt, and grass, I recommend buying landing gear. These are extensions that fit under your drone to protect it and raise it off the ground a little. You can get good landing gear for $10.
These are just the basic things you will need for your drone. You can get various accessories, such as a GPS tracker, but you do not need them if you are a beginner. Once you gain experience, you can add to your collection of additional professional equipment. The accessories are easy to get, and you can find them on Amazon, eBay, or the store where you bought the drone.